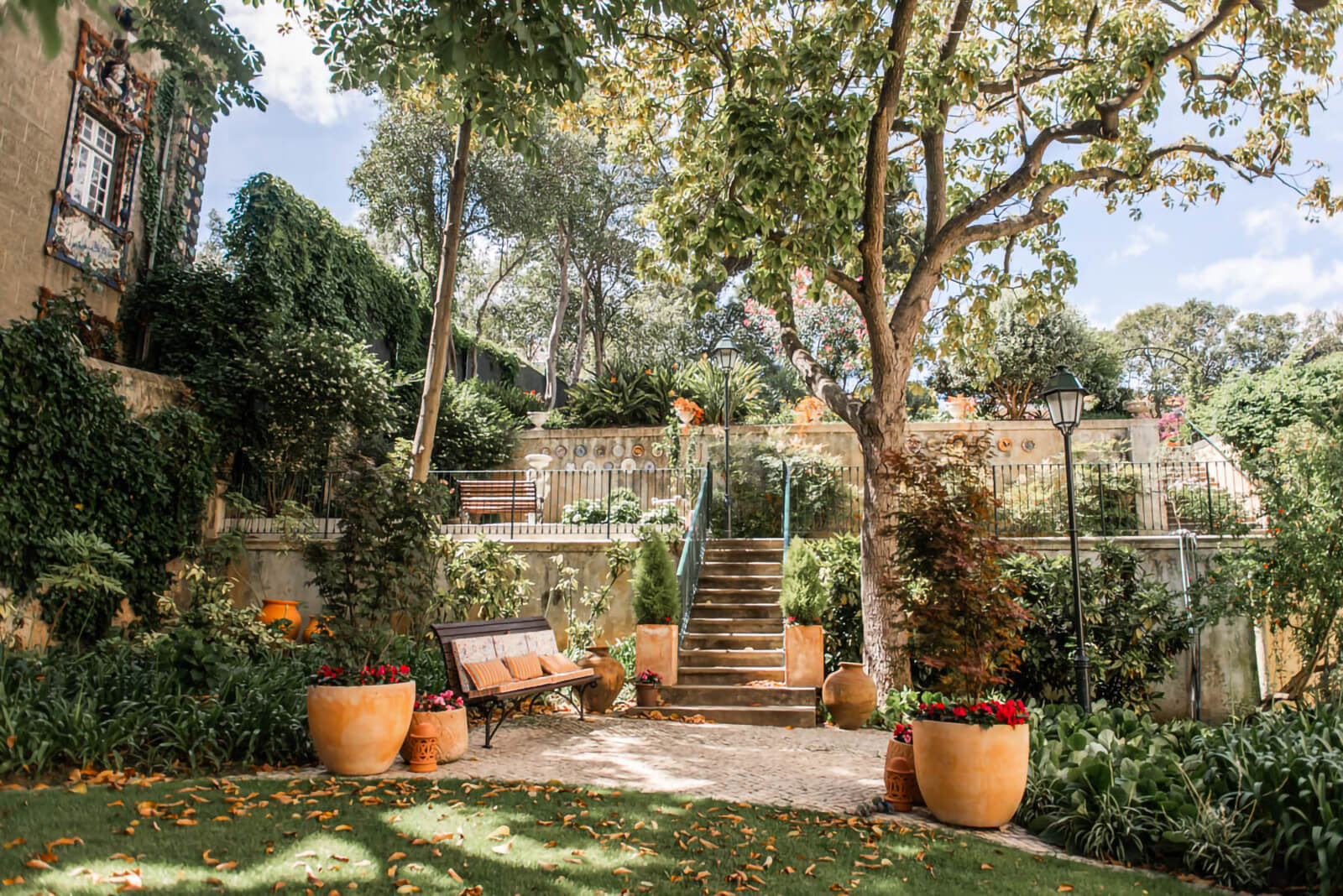 One of the species in this garden is a scarlet rose named "Firefighter Red", in honour of the firefighters who gave their lives to save the victims of the Twin Towers disaster on 11 September 2001.
The garden of the official residence of the ambassador of the United States of America in Portugal and the neoclassical palace where it is located was built in 1878 by the Count of Olivais and was rented to the US Government in 1927.
As a residential garden, it conserves vestiges of the romantic garden in use at the time, with meadows and borders of flowerbeds. At the initiative of current Ambassador Mary Glass and her husband George, a rose garden was planted, sharing the image and colours of the American flag.